Reading time: 15 minutes
Processing time: 45 minutes
Have a second look at the results of the last two weeks at your leisure and with a little distance: The image of the people you trust; your self-image in terms of motivation and strengths; your childhood dreams and what you learned from them; your favorite activities that are good for you, your motives, your dream life, and your own funeral or birthday speech.
Below you will find various forms of intelligence described in the literature. Have a look at them in detail and think about which one suits you best:
What forms of intelligence do you have when you think about the findings of the last ten days? Mark one to three forms of intelligence that best describe you.
Look at the following list of skills and mark the three to five skills that best suit you.
These exercises are a further supplement to your right, rational brain so that you develop a balanced view that involves your whole body and your full potential.
If it suits you, discuss the result with someone close to you, and consider where else your particular forms of intelligence can be seen.
Now you consolidate the results of the last ten days. To do this, take a blank page in your notebook or – if it is rather small – a blank letter-sized page.
Write your name in the middle of the page and write the results of the last ten days branching off your name to create a mind map. In figure 9 you can see an example from Marcel, one of my coaches.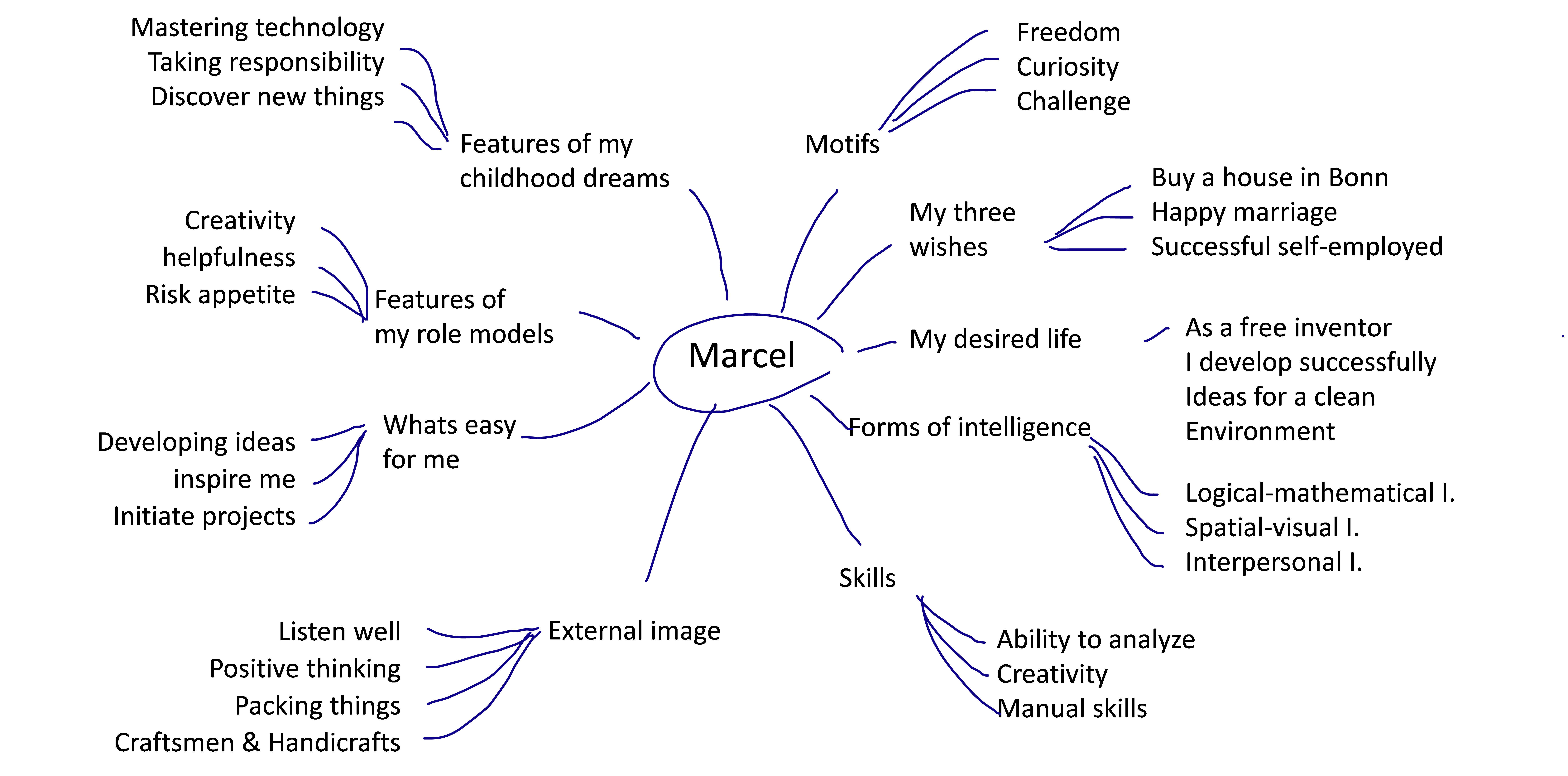 Figure 9: Example of MindMap by Marcel
Then consider alone or together with your confidante, which activities with your combination of motivation, strengths, motives, wishes, intelligence, and skills are particularly suitable. For example, if you have musical and interpersonal intelligence, you might be a good music teacher. If you have spatial and naturalistic intelligence, you might be a good gardener, landscaper, etc.
Write down all ideas, no matter how crazy they are, in your notebook.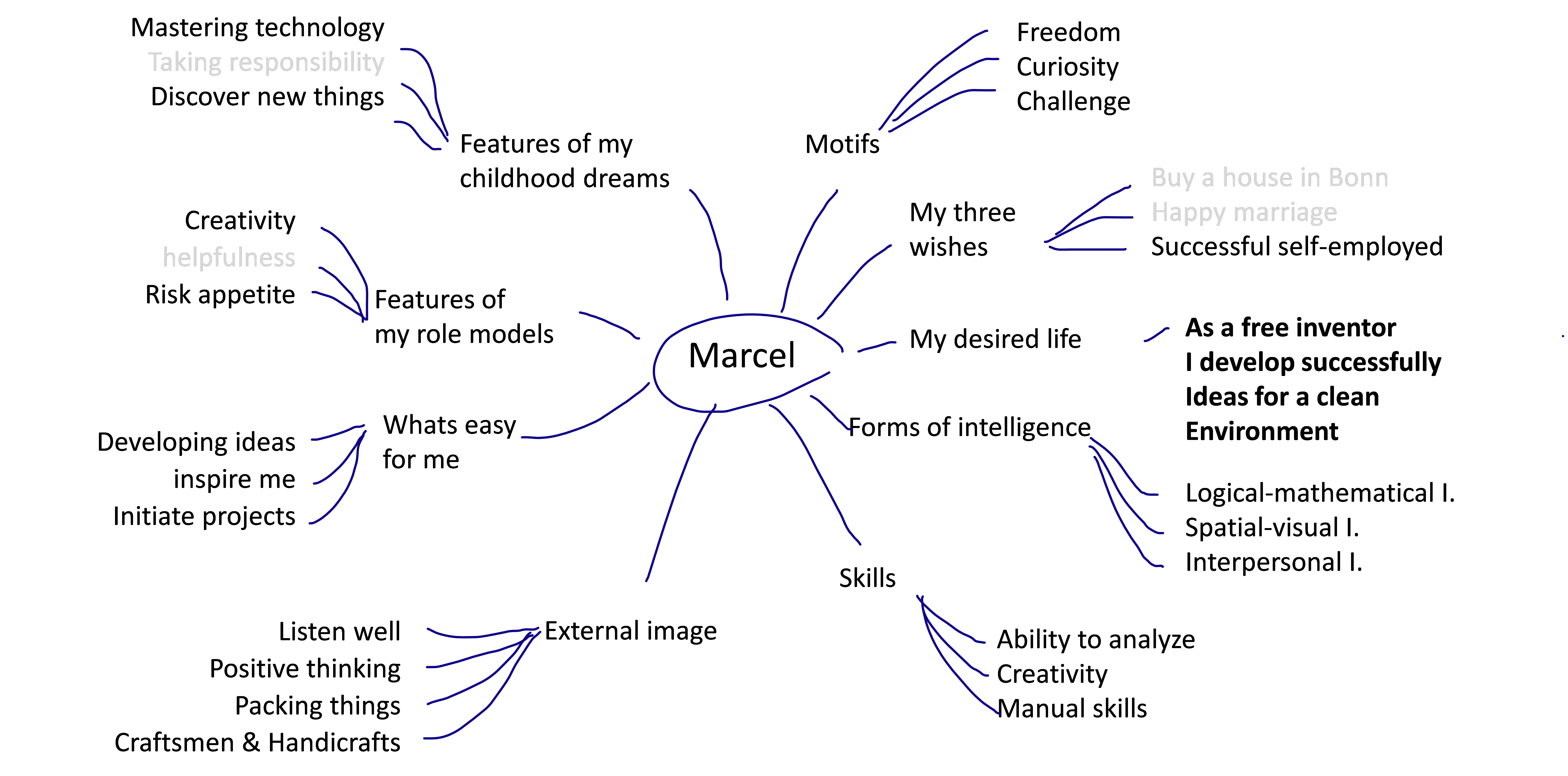 Figure 10: Example of MindMap by Marcel about his dream job
He then actually set up his own business, initially on his own, and later a colleague from his old employer in the process industry joined him as a partner. He now lives from engineering and consulting projects, which he carries out independently for industrial customers. Thanks to his experience and contacts from his career with a medium-sized company in North Rhine-Westphalia, the transition to self-employment was easier for him than he had feared.
When you're done, close your notebook, do something completely different and sleep on it for a night. Pay attention to what you dream about tonight – something interesting might come up, but it doesn't have to.